AJ Chedel

REALTOR

in Omaha, NE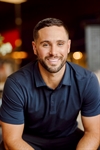 The right home, the right location, the right timing, the right terms – it all begins with the right realtor. Time and again, I'm proud to say that I've been the top choice for many home buyers and sellers, across many price ranges, property preferences and situations. That's because I've built my career on providing a level of personal attention and responsiveness that ensures your calls are returned, your questions get answered and your best interests are represented.
As your realtor, we will spend a lot of time together. I want to be sure that experience is enjoyable. So, even though my first order of business may be to make the best deal for you, I also want you to feel free to call me the next time – and feel confident in recommending me to your friends and family.
I genuinely love what I do and it is reflected in the work I do and the relationships I have with the clients I have had the opportunity to work with. It's also led to my success as a realtor, earning industry recognition from my peers.
Born and raised in the Omaha area, I know the market – along with the changes and trends that impact the decisions you make when buying and selling a home. Contact me and let's get started.